Check out the new MyCape/MyTown Designs line of bracelets & beads!
visit: MyCape/MyTown Designs


---
You Bent Over Backwards for Us!





With your help this is what we were able to do...
The PTA fundraisers donated $300 to local schools,

Habitat for Cats earned enough money during their bake sale to help shelter and spay many stray kitties,

Your support raised $350 plus over 800 canned goods for Damien's Pantry,

The library received $200 from book sales

and the Dick Melloni Toy Drive received 150 toy donations!
---
QUICK DINNER RECIPE

Grab a jar of Stonewall Kitchen's Fig and Ginger Jam or Red Pepper Jelly & use two split chicken breasts. Put chicken into bottom of Crock Pot, add the jelly and 1/4 of the jar filled with water. Set the Crock pot to Medium or Low and let it simmer while you go about your day. (4-5 hours) Enjoy this delicious low calorie, nutritious meal over rice.
---
Check out Shari's Blog
for the hottest fahion trends and home styles!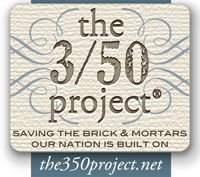 click HERE to read the banner
Girl's Night! Pajama Party
Nov. 29th

18th Annual PJ Morning! Come in you Jammies
9:00am-11:00am

Fill out your Wish Lists, Enjoy Coffee, Cider, Tea and Treats 10% off your holiday purchases!

call now! 508-291-7871

The Elf on the Shelf

Fun hay rides over the cranberry bogs to Tihonet Village Market. Read the Elf on the Shelf story,sing carols, enjoy cider and cocoa. Services at both locations . Free with a toy donation for the Melloni Toy Drive to help earn your good elf badge!

Thursday, December 3
call: 508-291-7871 for more info

Meet the Artists!

Dec. 6th
11:00am-2:00pm

Watch local artists create their work, have books signed, create a custom MyCape bracelet onsite!

For More Info-
Call 508-291-7871

Do you want to Build a Snowman?
Dec. 13th
HURRY Classes fill FAST!
Fun for all! Build this snowman as a gift or for your home holiday decorations.

call: 508-291-7871

Our Price: $ 35

Two classes:
11:30am-1:00pm
1:30pm-3:00pm

Limited Seating Available

~Full List of Events~

Pajama Morning Sunday 11/29 9am-11am

Meet the Artists Sunday 12/6 11am-2pm

Build a Snowman- Sunday 12/13 11:30am-1pm 1:30 pm-3pm CALL NOW

Intro to Yoga- Sunday 12/20 9-10:30am

Paint Your Own Glassware- . 12/20 12-2 (CALL NOW- 508-291-7871)

Thank you for making the Holidays so fun!
Thank you for making our world brighter, merrier, and always full of JOY!

Sincerely,
Sandra, Cindi, & Shari
Old Company Store
508-291-7871

Mermaids on Cape Cod
Mobile Boutique and Shore Fun

Visit us today for the best that Cape Cod has to offer. It isn't just a fun mobile boutique, it's a lifestyle! Watch for the new Ocean's 5 Beach Strands hitting the Cape now- We have a huge selection so... Catch us if you can! follow us on facebook by clicking HERE! Watch for our Tuesday night SPLASH! sales at 6pm


Friends and Family Thursdays

Like us on Facebook for more details on these very special nights!